Game Date: 01/14/2023
The Wallkill Valley Varsity Girls Basketball team beats High Point with a final score of 39-32.
The Pretty In Pink game to raise money for cancer was an amazing event! Real close game, but it was about so much more…… Thank you to High Point for inviting us to play this year. Jackie Schels had a nice game with 14 points, 10 rebounds, and 4 blocks. Erin Anderson had a monster game with 16 rebounds, 8 blocks, and 5 points. Alexa Letelier had the job of covering Ashley Kuperus who has been averaging 18.7 points per game and held her to 5 points. Trinity Hartung made the first shot of the game to bring the streamers raining down!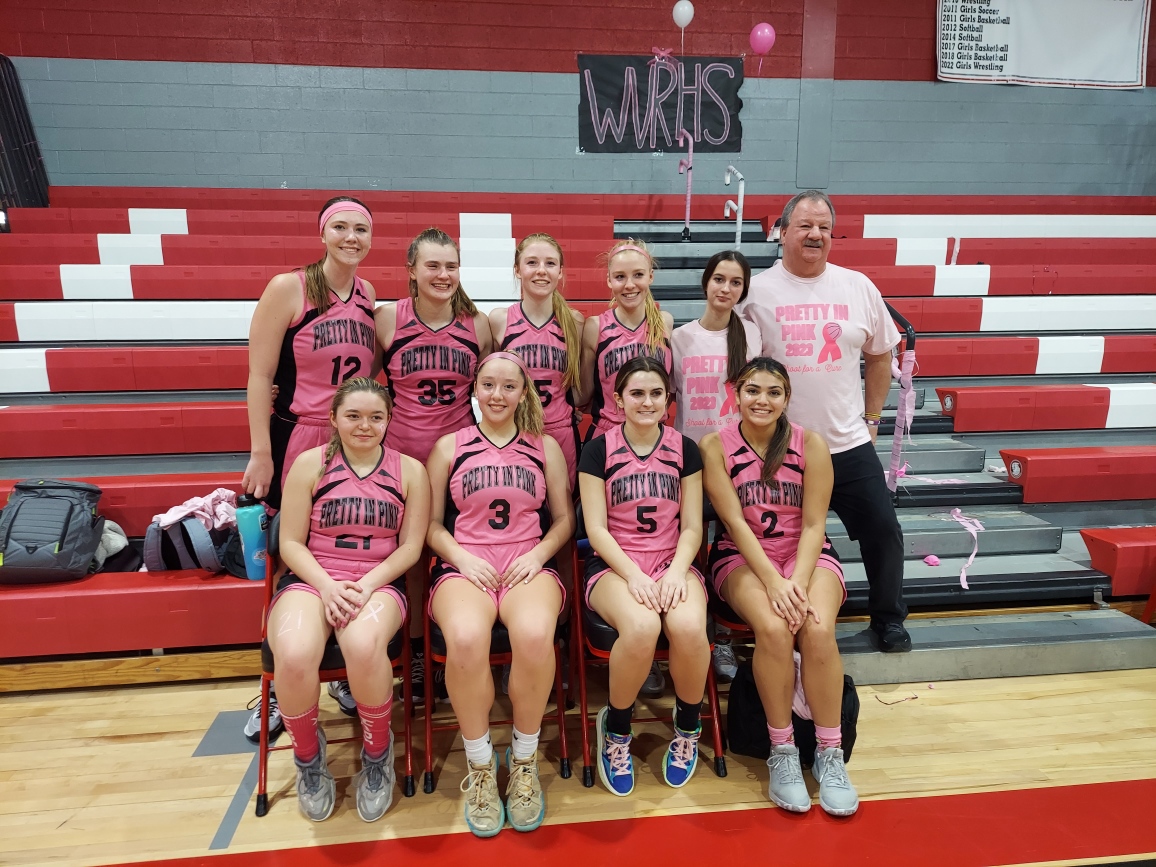 Photo Gallery