It's winter in Sussex County and maybe there's snow on the ground — or maybe there isn't — but there are still plenty of things to do in this year-round destination. Here are a few of many:
Outdoor Winter Sports and Recreational Activities
We are blessed with mountains in the northern part of the county, picturesque lakes and scenic trails throughout Sussex County. Mountain Creek at 200 Route 94 in Vernon has skiing, as well as snowboarding and snowtubing, at its four-season resort. Even if there's no snow in your yard, Mountain Creek has it. In addition to the fun on the slopes, there are great après ski activities, including live music. You can also stay by the slopes at The Appalachian at the base of Vernon Peak, with spacious units, heated outdoor pool, hot tub and more.
Winter4Kids is a non-profit organization for youth located at the Campus of the National Winter Activity Center in Vernon. Winter4Kids is a culture for everyone, and through outdoor activities, children develop better attitudes about themselves, their health, nutrition, life opportunities, and a love of the outdoors.  Participants attend through organized groups from schools and youth-serving organizations. Contact your school or youth administrators to coordinate a group and Winter4Kids to learn more.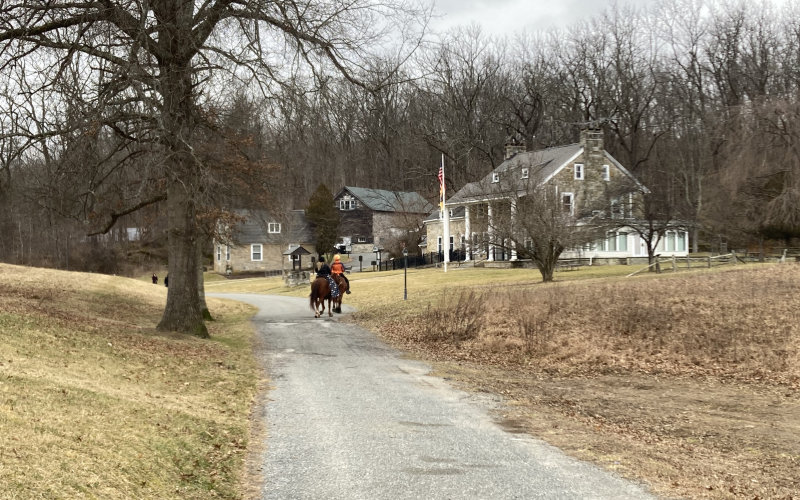 There are hikes as well throughout the county at the state parks and on the trails that pass through the county. The Paulinskill Valley Trail Committee is a not-for-profit group that is a friends' group with Kittatinny Valley State Park organizing hiking events year-round, including the winter. There are hikes organized directly with the state park too at 119 Goodale Road in Andover Township (mailing address in Newton); and at Stokes State Forest on 1 Coursen Road in Branchville. Click here to sign up for these events. At the state parks and on the trails, people still engage in activities in milder winter weather like mountain biking, horseback riding and taking walks with their dogs. People can also cross-country ski, go sledding, ice fish, ice skate and play hockey in venues throughout Sussex County. However, if participating in these activities at local lakes, it is imperative to pay attention to any signage pertaining to unsafe conditions on the ice. Do not venture onto ice for any reason if signs posted indicate conditions are dangerous.
Indoor Sports and Recreational Activities
Ice skating is not just limited to the outdoors in Sussex County — there are public skating, hockey, learn-to-skate and other events at Skylands Ice World at 2765 Route 23 in Stockholm.
Indoor recreational activities aren't always about winter sports either. The Crystal Springs Resort at 1 Wild Turkey Way in Hamburg is a place to stay or enjoy a "Daycation," where a person can indulge in an all-day pool pass, time at the spa and lunch. Among the pools at the resort is the tropical Biosphere pool complex.
The Sussex County YMCA at 15 Wits End Road in Hardyston is another venue where one can partake in recreational activities indoors during the winter months, with both fitness and swimming programs.
Looking for another place to hit the water when the weather is cold? Visit NJSwim Sparta at 350 Sparta Avenue where there are swim programs for babies and older children.
LASER ONE at 205 Route 23 in Wantage is a spot for indoor fun that features a multi-level laser tag facility, along with mini-golf, arcade games, bowling and more.
Another bowling adventure is at Sparta Lanes at 43 Theatre Center in Sparta, which offers bowling fun for all ages, including leagues and the Sparta Pour House, a stop within Sparta Lanes that's a family-friendly sports bar.
If you'd like to golf even when the weather is wintry, head over to Tee Performance Indoor Golf at 183 Route 206 South in Sandyston for a unique golfing experience. It's here where golfers in both beginner and advanced levels can golf at more than 70 simulated courses, 19 driving ranges, short game practice ranges, mini golf and Skee-Ball.
Other Indoor Activities
Local libraries, recreation departments, theaters, craft venues and many other destinations within Sussex County are more resources for winter fun. Visit the Sussex County Library's website for activities at all branches of the library system, from local historical presentations to various events to workshops.
The Newton Theatre at 234 Spring Street in Newton presents concerts, comedians and more.
Why not head out and see a movie in Sussex County? Head over to Box Office Cinemas at 25 Theatre Center in Sparta, with showtimes available here.
Each of the towns typically have their own recreation departments and programs, some town programs open to non-residents. Visit each of the Sussex County town websites here.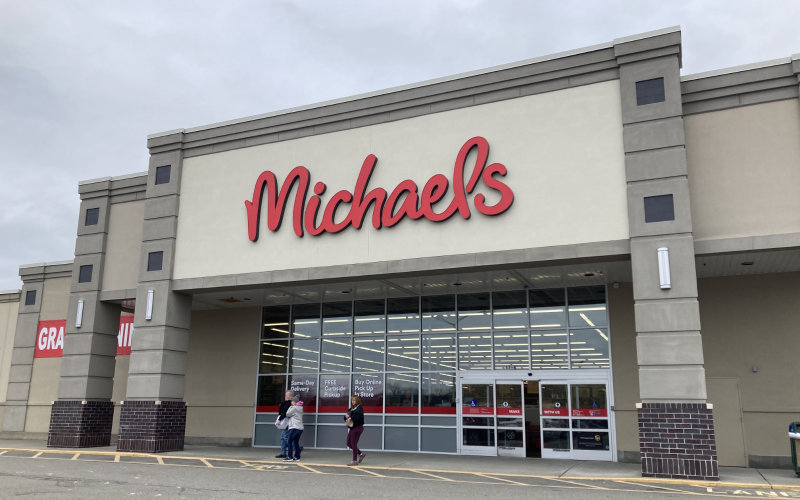 There are DIY craft studios additionally open throughout the county for hands-on fun, like Board & Brush at 106 Sparta Avenue in Newton and Painted Grape Craft and Paint Studio in Franklin at 3206B Route 94. The recently opened Michaels location in Hampton (mailing address Newton) in the Hampton Plaza, 17 Hampton House Road, plans to offer various craft classes.
Outdoor Winter Dining
If you love fine dining and the winter weather, nothing is stopping you from enjoying both during the winter months in Sussex County.
Crystal Springs Resort has the reservation-only Champagne Chalets on site. These are private, glass-enclosed heated lounges located at the Grand Cascades Lodge for guests ages 5 and up. The Ruby Chateaus on Kites Terrace in Minerals Hotel at 2 Chamonix Drive in Vernon are another reservation-only, exciting outdoor dining opportunity for ages 4 and up.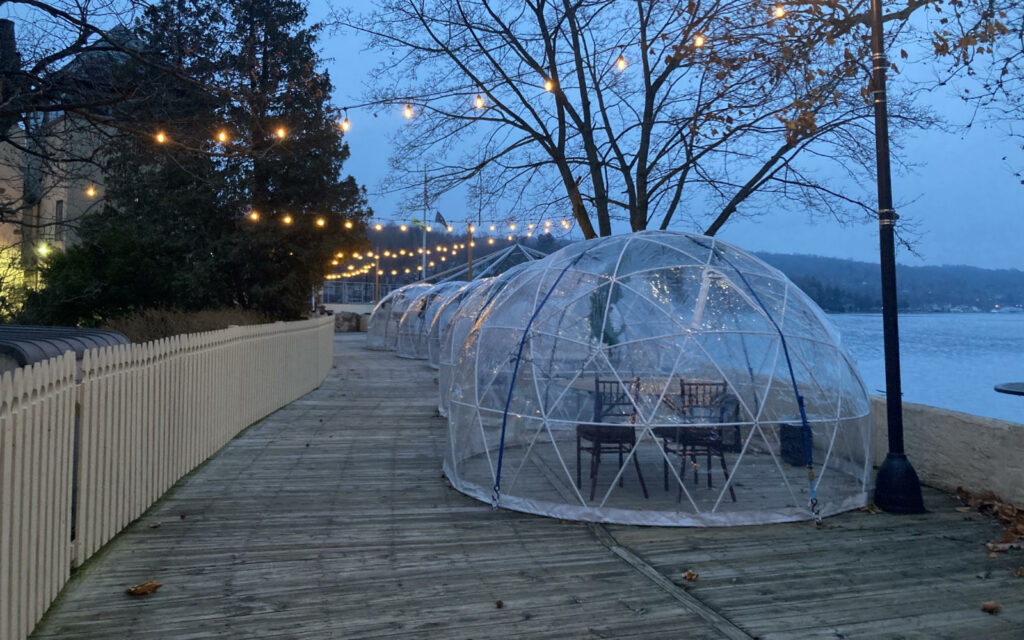 Members of the Lake Mohawk Country Club (who of course can bring non-member friends as guests) can have a nice afternoon or evening out in one of the club's reservation-only outdoor igloos on the Lake Mohawk Boardwalk, which each seat up to eight people.
What is your favorite thing to do during the winter months in Sussex County? Share in the comments below.