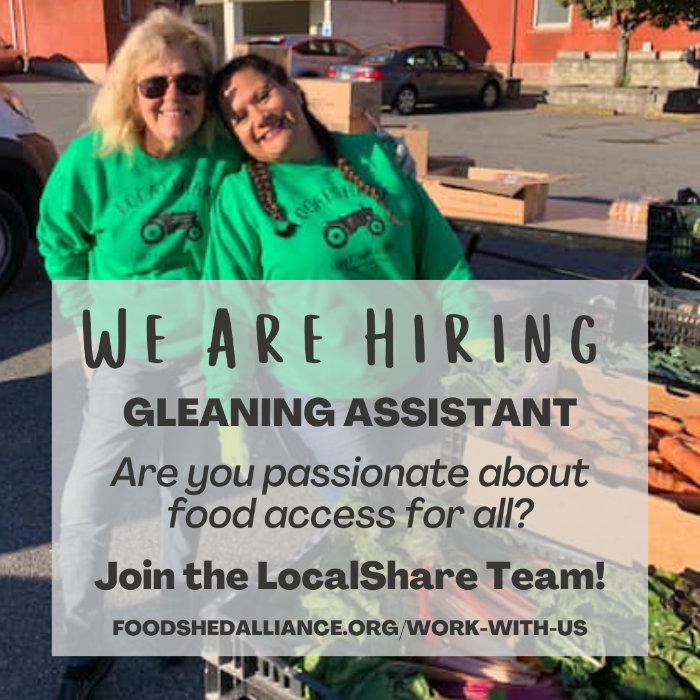 The Foodshed Alliance is a 501(c) (3) nonprofit that works to strengthen our local food system. Our work helps family farms thrive, helps beginning farmers succeed, reduces food insecurity and reduces food waste while protecting the environment.
The Foodshed Alliance's LocalShare Program works to bring our community together through gleaning or harvesting surplus food produced on northwestern New Jersey farms to help feed those with limited access to healthy, fresh local produce. Food is donated to food pantries, meal programs, and social service agencies and offered at free produce markets.
Gleaning Program Assist
Part-time, seasonal position
Expected Schedule: June – December, 20-30 hours/week
Compensation: $15/hour
Weekends on occasion: 3-6 hours
Primary Job Responsibilities:
Manages and directs volunteers on farm sites and at meeting points.
Assists in management, delivery and distribution of gleaned produce to pantries, partners and at free produce markets.
Collects and reports gleaning data.
Responsible for the vehicle assigned for the day.
Required Skills:/Abilities:
Excellent interpersonal skills and the ability to engage with various types of volunteers and recipients.
Detail oriented with excellent record keeping, planning and time management skills.
Demonstrated technology and smartphone competency including working with spreadsheets.
Driver's license, good driving record, reliable vehicle and ability to drive pickup truck and cargo van.
Personal alignment and commitment to the mission of the organization.
Flexibility with hours and scheduling which involves some evenings and weekends.
Physical Requirements:
This position is physically demanding and requires the ability to lift 50+ lbs.
Must be agreeable to work outside in all NJ weather conditions including hot and humid summer days and wet and cold autumn conditions.
Contact: Christine@foodshedalliance.org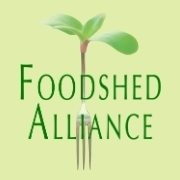 The Foodshed Alliance works to strengthen sustainable farming, increase access to local, healthy food, and protect the environment for all members of our communities.