On June 15th, Market Street Mission – Sussex County is celebrating two years of serving the community in Newton. Started as a hospitality room in partnership with Christ Community Church, the Mission serves homeless men by offering a safe place to sleep, a hot meal, and access to our addiction recovery Life Change Program in Morristown.
"Officials from the town of Newton invited us to open a ministry site in Sussex County to help address the issues of homelessness and substance abuse," explained Dave Scott, Executive Director of Market Street Mission. "We were excited to have the town include us, and our initial conversations led to a partnership with Christ Community Church to open our hospitality room. Along with meeting people's physical needs, we also want to be a source of hope. For our guests struggling with addiction, we can offer the opportunity to join our Life Change Program in Morristown. We are blessed to be in the position to help change lives in Sussex County, through the love of Christ."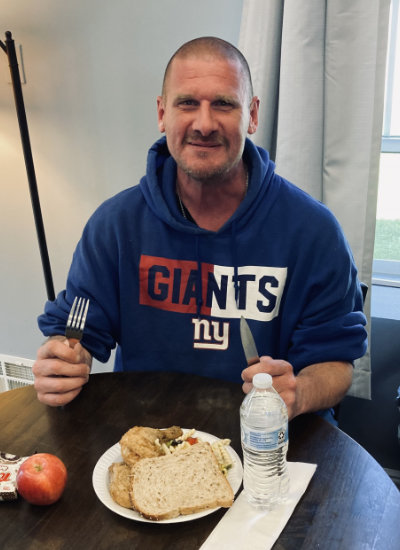 After more than a year of operation, we expanded our services to offer free Sunday dinners to anyone in the community who wants to join us for a family-style meal. This has been a great way to expand our reach beyond just our overnight guests and to show the community that we are here to help. It has also allowed us to form relationships with local church congregations, who have been volunteering to serve the dinners each week.
We have been blessed to work alongside other local organizations working to serve the Sussex County community as well. Our overnight guests often need further care during the day, and places like Family Promise of Sussex County, The Wellness Hub, and Project Self Sufficiency have been helpful resources in areas like securing permanent housing, offering mental health care, and finding employment. We are grateful to be able to connect our guests with the assistance they need, and to encourage them as they begin working, reunite with their families, get their cars back on the road, connect with local churches, and find a stable and permanent place to live.
This kind of growth and transformation is the Mission's ultimate goal, and is the reason we refer our guests struggling with substance abuse to our addiction recovery Life Change Program in Morristown. One of our first Sussex County overnight guests to graduate from our addiction recovery program is J.R. After struggling with alcoholism for years, J.R. came to our hospitality room in Newton, looking for a place to stay overnight. When our staff members told him about our long-term recovery program, he knew that was what he needed.
"I was on a road to destruction. I needed help and guidance, and it couldn't have come at a better time," J.R. explained. "This program has everything you could possibly need to get yourself right. What Market Street has done for me, I can't even explain – it's turned my life around 180 degrees. I'm a changed man. I'm a new man in Christ. When you come in here, you're recovering, and you're here for a reason. You're looking for guidance, and you couldn't be in a better place for it. God brought me to this doorstep and turned me into somebody that I should've been my entire life."
Now, J.R. has graduated from our program, restored relationships with his family, and is serving as an intern at the Mission, helping to mentor other men going through our program.
We are blessed to be a part of the Sussex County community, sharing the hope of recovery and the message of God's love with people like J.R. Our hope is that through a nourishing meal, a safe place to sleep, and access to our addiction recovery program, our hospitality room guests will be encouraged to address the root causes of their struggles and use the resources available to rebuild their lives and find new hope for the future.
We continue to work alongside Christ Community Church to accomplish our shared mission of helping those around us who are hurting. Sean Muldowney, Lead Pastor of Christ Community Church and Site Pastor at Market Street Mission – Sussex County, said, "Now that we are at the two-year mark of the doors of MSM Sussex County being officially open, Christ Community Church finds itself incredibly grateful for the leadership and values of Market Street Mission. We are constantly learning from MSM what it means to take initiative in our community, how to honor one's story with dignity, and how to challenge one to step out of a pattern of brokenness and into a community of faith where a new and different life is available to them. It's impossible to forecast what things will look like two years from now – but we do expect a movement of the Spirit that will continue to give light, offer hope, and breathe new life into Sussex County."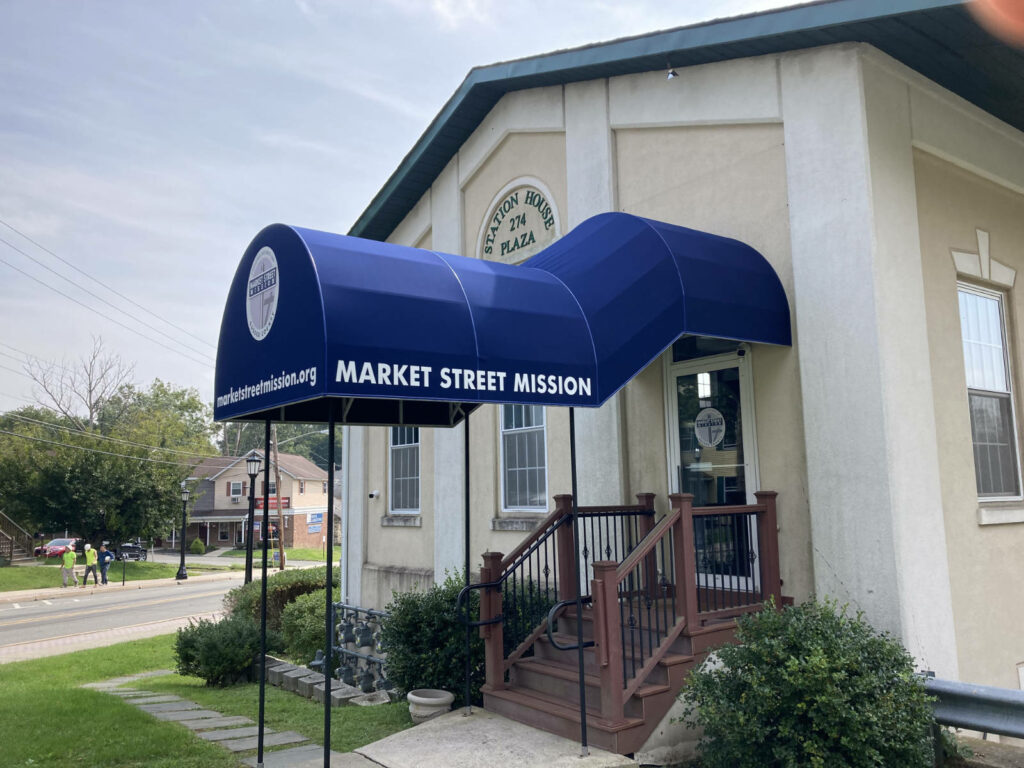 For more information, visit our website at www.MarketStreet.org/Sussex. We look forward to serving our neighbors in need in the years to come, and we are grateful to everyone who has supported the Mission to make this work possible!
Established in 1889, the Market Street Mission is an experienced organization with a proven method of helping to fight alcoholism, substance abuse, hunger and homelessness in northern and central New Jersey. As a private non-profit we rely on the charitable support of compassionate donors to provide more than 120,000 meals and 40,000 nights of shelter per year across our three locations in Morristown, Asbury Park and Newton. For more information on our emergency services, free addiction recovery program, community counseling services and thrift store, please visit us at www.marketstreet.org.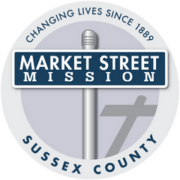 The Market Street Mission is an experienced organization with a proven method of helping to fight alcoholism, drug abuse, hunger, and homelessness in Northern NJ. Our Sussex County location is a 14-bed hospitality room that provides overnight shelter for men, which includes a hot meal, shower, and access to pastoral counseling and group recovery meetings.