Game Date: 02/20/2023
The Wallkill Valley Varsity Girls Basketball team beats New Milford with a final score of 60-51.
The Wallkill Valley gym was definitely full of excitement Monday! The girls played well in their opening round of the State play-offs winning 60-51. Jackie Schels had 28 points and 18 rebounds and Trinity Hartung had 16 points. In the 3rd quarter Jackie Schels hit a jumper to give the junior forward her 1,000th career point! Congratulations to Jackie on this awesome accomplishment becoming only the 12th player in WV history (6 boys, 6 girls) to do so. A great night all around!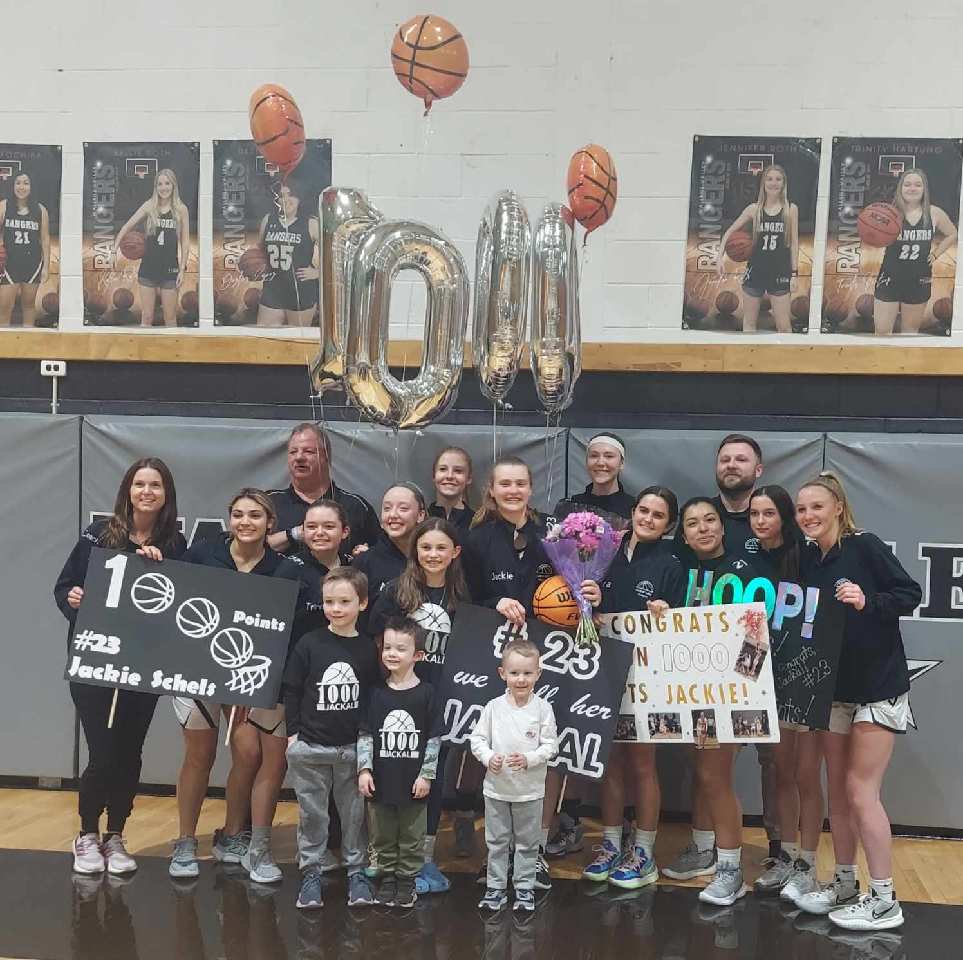 Photo Gallery